GD Star Rating
loading...
Maren Beautte

Hair Color: Brunette
Body Type: Thin
Chest Size: A
Aliases: Marén Schukai, Elfi, Mareen, Marén Butte, Mariah Butte, Marlene, Heidi, Marén Beautte, Marin Bute, Mareen Felix
Info: Marén was born August 8 near Munich, Germany. Maren's career is quite unusual. She was in adult films from 1998 until 2005, although she still appears in compilation DVDs.  She started her adult work in Germany but quickly became popular in American porn films. She speaks excellent English and German. She has a rose tattooed on her lower left abdomen and has a pierced tongue. Her films for John Thompson (using the name Elfi) were very early GGG titles, before the formula of filming in a dark nightclub with lots of dry ice had been established. Her scenes for Das Sperma-Teeny, for example, take place (seemingly) in someone's living room, with the sofa covered in plastic sheeting. From there her career took off and she went on to appear in over 100 DVDs for such porn companies as Evil Angel, Elegant Angel, Dogfart, Devil's Films, Diabolic Video, Seventeen, Max Hardcore and even Vivid, happily doing lesbian, interracial, double penetration, anal and pissing in her films. One of her most noticeable titles was the Girly Marén series from SG Video (7 volumes) in which she fucks, sucks and pisses her way through a series of increasingly bizarre adventures, ending in an interracial scene shot in America in Volume 7.
Since retiring from porn, Marén moved to Venice Beach, California to become a self employed Personal Fitness Trainer, Kickboxing Instructor and Massage Therapist (her current website, sensibly, fails to mention her porn career – this may be a factor her sports massage clients consider when hiring her for legitimate massage!). She was hired by the creators of the fitness workout plan P90X, or Power 90 Extreme, a home exercise system (developed by Tony Horton) to be one of several people training in the background of their workout DVDs. Over 25 very fit men and women appear in these DVDs as background exercisers and Marén is on the first DVD in the set (Tony pronounces her name "Maraine", rhyming with "Lorraine") became a minor fitness celebrity in the United States. Her film is only an hour long. A YouTube video has a cute scene from this DVD: "German Potato Soup!".
Some websites tried to expose her past porn career as a news scoop, but it doesn't seem to have affected her new line of work. Her Myspace page, which hasn't been updated for several years, shows Marén describing herself as both single and straight. It currently lists her age (in 2013) as 38 suggesting she was born in 1975.
Comments: It goes without saying, Maren is a fit, tight-bodied cutie.  Although she only appeared in three GGG titles, one of which was a "best of" compilation (with scenes from Das Sperma-Teeny), seeing Maren at her youngest and horniest for just these two films is wonderful and it's quite eye-opening witnessing just how uninhibited she was at such a young age. (A contributor to the AdultDVDTalk forum called her "One of the top porn lolitas of all time".) She happily took cock in her arse and pussy simultaneously in Das Sperma-Teeny in a scene that seemed to go on forever, smiling broadly all the time. Now she has bulked up for her fitness career, she has lost that lithe, teen figure she once had but there's still plenty to admire in her physicality. We wish her well…we wouldn't want to annoy her now she has such huge muscles.
Special thanks to Bill for the contributions!
GGG Films:
| | | | |
| --- | --- | --- | --- |
| 1997 Teenies Jung und Willig | ♥♥♥ | | |
| 1998 Das Sperma-Teeny (as ELFI) | ♥♥♥♥ | | anale |
A more complete list of both these and other non-GGG related movies (mostly her American films) can be found at IMDB.
NOTE:  It should be noted that some sites state that she was in Victoria, Das Sperma Opfer but this appears to be another Maren.
From Das Sperma-Teeny
Below are scenes from other non-GGG related movies
Gangland 32
Other random scenes
Scene from P90x Series in which Maren is among the exercisers in the background. German Potato Soup!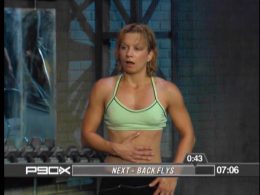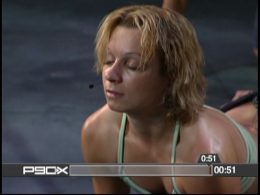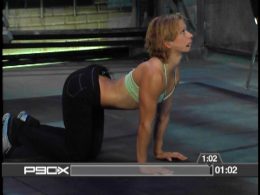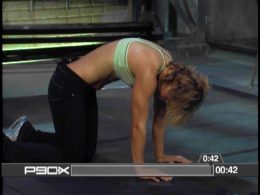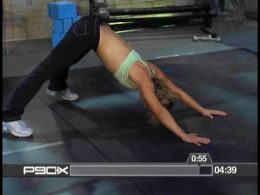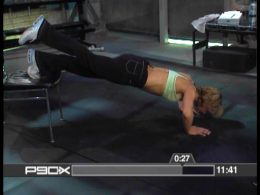 From Maren's fitness site
Maren as a GGG Cover Girl
DVD covers for Girly Maren series
Click below to see the trailer for
Das Sperma Teeny
GD Star Rating
loading...
GD Star Rating
loading...
GGG Models - Maren

,