GD Star Rating
loading...
About German Goo Girls

German Goo Girls or GGG is the award-winning flagship video production line by producer and director John Thompson.  Originally based in Munich, Germany, the production line started in 1997 and is still currently running. Though GGG is the best known line of movies, with more focus on bukkake, there are several other video series produced by John Thompson Productions that contain a varying themes.  All of John Thompson's movies are hardcore, explicit and among the top selling porn labels in Europe.  Interestingly though some countries have banned these videos due to their graphic nature, John Thompson and his films have been nominated or won several pornography awards.
German Goo Girls is also commonly used to address the porn actresses that are featured in these titles.  Though most of the starlets are relatively unknown, some mainstream porn actresses have launched their career here.  Arguably the most notable and successful is Annette Schwarz.
For unknown reasons in 2011, the production company moved from Munich to Berlin.  After this the movies had a different production feel, but still retained the hardcore edge.
As stated, there several video series each with a slightly differing theme:
GGG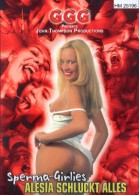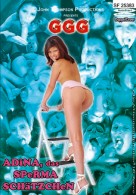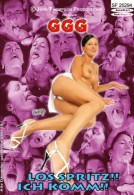 GGG – The original and most successful series, GGG movies focus more on bukkake but also features gangbangs, lesbian scenes, and occasionally piss.  The series started in 1997 and has since been nominated and won several awards in the porn industry.
Notably the covers changed over the years the above were from films in the earlier 2000's and the below are from the later years.
John Thompson (Presents)
John Thompson – This series started in 2002 and focuses on Bukkake and gangbangs much like GGG.  These movies tend to feature just one feature model per scene.
666
666 – Started in 2001, 666 focuses more on piss scenes with some focus on bukkake as well.  This series is banned in some countries due to the explicit nature of the films.
Madchen Mund
Madchen Mund – Started in 2007, this series is the only one to have an actual "plot", featuring young looking girls (over 18), being "tricked" into performing sex acts.  This series has also won 'Best New Video Series'.
GGG Das Erste Mal

GGG Das erste Mal – The name translated is "First Cumshot" and the series features porn actresses who are performing in their first porn film.
Other Video Series

GGG Live – This series shows a behind the scenes view of the filming of GGG movies.  They generally cut between a high camera angle view of all the action including the cameras, fluffers, male performers and directors, as well as shots from the actual movie that may make into the final cut.
GGG – John Thompson Casting Girls – This gives a behind the scenes view of the screening process for potential new porn actresses.  Some become feature performers and yet others only are featured here.  The screening generally are interviews followed by solo nudity or masturbation.
Sexbox – Began in 2004, this series features BDSM, erotic humiliation and rough sexual intercourse.
Pissbox – Similar to Sexbox but with more piss scenes featured.
GGG Devot – A GGG spin-off with elements of BDSM similar to Sexbox
The Girls

To be a German Goo Girl is unique to say the least.  They come in all shapes, sizes, and racial backgrounds, yet all share the same ability to be gangbanged and blasted with cum (or more) by usually dozens of men.  Many are quite beautiful and of course there are outstanding performers.  It is still amazing that John Thonpson has found so many lovely women that can perform hardcore porn yet look classy doing it.  Find your favorite GGG girl on this site!
German Goo Girls remains one of the top German and European productions, saturating the world with bukkake, gangbangs and hardcore xxx films.
GD Star Rating
loading...
GD Star Rating
loading...
German Goo Girls

,