GD Star Rating
loading...
Krissi
Hair Color: Brunette
Body Type: Thin
Chest Size: B
Info: Little is known about Krissi outside of the GGG films. In the Website, John Thompson defines Krissi "young, pretty – and strictly Catholic".
Comments: In making the profiles of GGG Girls, we come across vicissitudes that are seemingly strange and incomprehensible. As is the case of Krissi. This beautiful girl, that JT devotes the cover of the DVD too, is only in one scene which runs for just 30 minutes and 34 seconds of the film (the other girls are Yenny and Josephina), in which she demonstrates enthusiasm, participation and great attitude in drinking cum as well as doing anal. The question that arises spontaneously is: why only this one movie? Why did JT not do other movies with this girl? With these questions in mind, Pornstarchive devotes to Krissi this page in the hope that someone has answers to give to us – and to you.
GGG Films:
| | | | |
| --- | --- | --- | --- |
| 2006 Wer Spritzt Mich Voll? | ♥♥♥♥♥ | | anale |
Krissi on the DVD cover.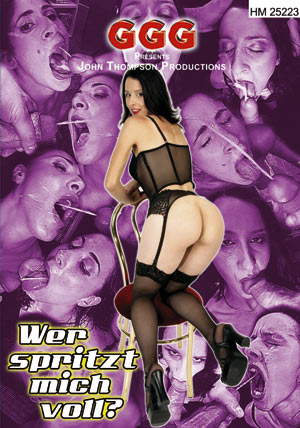 GD Star Rating
loading...
GD Star Rating
loading...
GGG Modela - Krissi

,