GD Star Rating
loading...
Amanda Angel
Hair Color: Blonde
Body Type: Fit
Chest Size: C
Info: Austrian, born in 1976, 4 October. Amanda Angel currently lives in Wattens, near Innsbruck, Austria. Height: 1,70 m. On the board posted on this Site (thanks to Andrea 1968 for the valuable information!), we read that she is a model and pornstar since 2000 and has taken part in various Gangbang and porn movies in Austria, Svizzera (Switzerland) and Germany, including Sperma Party 4 (Karo Films), which was filmed probably in 2003-2004, in the company of a yet unknown girl A120.  They seem to have a lot of fun together. Again from what is written on the card, we read that she took part in one GGG film, defining her participation as "Gastrolle", meaning "guest," small role. In fact, she is only in a few shots, but enough to see how this girl is very gifted, giving head and licking much cum from the pussy of A120 (it is likely that the two girls had become friends).
Comments: We decided to make the post of Amanda Angel (aka Michaela) because we think that her case is by no means isolated in the context of German Goo Girls. Many other girls very talented, beautiful and that know how to move in front of the camera, they filmed only one movie while other girls not even that. Amanda Angel has shot only a few minutes both as an actress and as a fluffer, showing good attitude, dedication and remarkable talent. From this website, we learn that she shoots many gangbangs, but we are left wondering why has she not continued her experience as a GGG Girl? We are really curious to know what were the reasons of her disappearance and we hope that one day someone will explain it.
The other girl that divides the scene with her, A120, although she did only one movie with two scenes, did not even have a name, despite having shown a talent for the sex and for the swallow.
GGG Films:
| | |
| --- | --- |
| 2002 Schlucken Macht Spass | ♥♥♥♥♥ |
Note: These pictures are from the audition with John Thompson published in Casting Girls 37 (2013) with the name of Michaela.
The cover of film with the image of A120.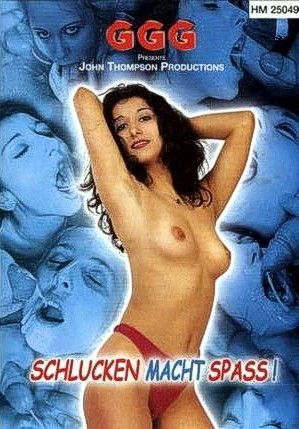 Note: Images from the Site.
Note: Amanda Angel and A120 have also shot Sperma Party 4, perhaps filmed in 2003-2004.
GD Star Rating
loading...
GD Star Rating
loading...
GGG Models - Amanda Angel

,