GD Star Rating
loading...
Alina
Hair Color: Brunette
Body Type: Fit/Curvy
Chest Size: C
Info: Not much information is available about Alina outside of GGG / JT movies.
Comments: Alina is a sultry dark-eyed brunette with a pretty face, black hair and a sexy look. There is some speculation that she is of British origin. Alina is an engaging performer, very much into cum, anal and willing to look into the camera as well as with her male performers. Thus far it seems Alina has only done two movies with John Thompson and GGG.

GGG Films:
| | | | |
| --- | --- | --- | --- |
| 2003 Bis Auf Den Letzten Tropfen | ♥♥♥♥♥ | | |
| 2004 Annegret Zugekleistert | ♥♥♥♥♥ | | anale |
Alina in this scene goes right into an anal scene.
Below Alina as a John Thompson DVD cover model.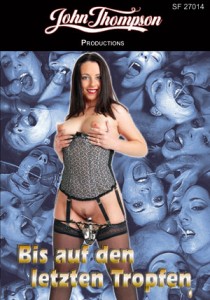 GD Star Rating
loading...
GD Star Rating
loading...
GGG Models - Alina

,