GD Star Rating
loading...
Alexandra (Fluffer)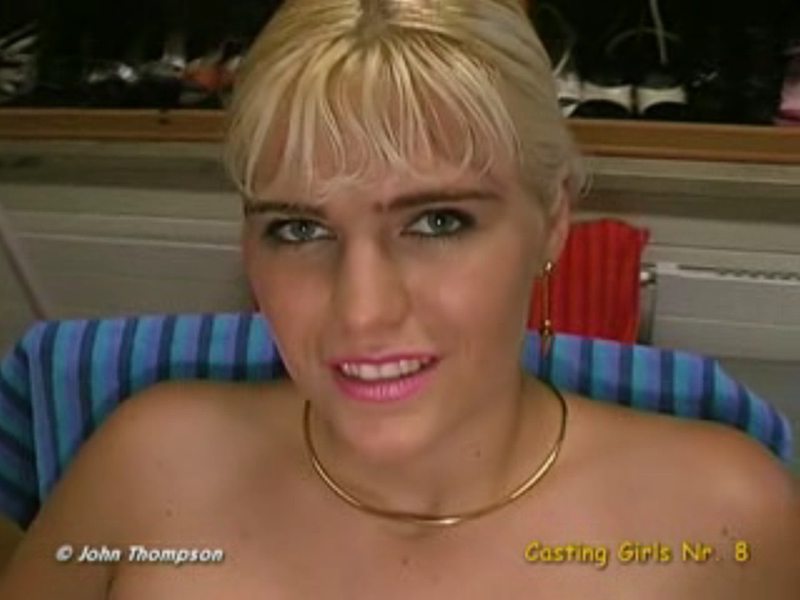 We have seen Alexandra perform various tasks in the GGG Company but especially as a fluffer. Alexandra's seems a strange story.
Somewhere between 2003 and 2005 she was seen in an audition to become a GGG girl (testimony of Casting Girls 8).
She was blonde, pretty, had lovely eyes and fleshy lips. From what we saw, it seemed that the girl could easily become a pornstar. Among other things, she declares she drank sperm and dis anal (which she clearly demonstrated by inserting a vibrator deep in her ass).
Instead, at least until now, we did not find any movie with her as the star.
However, we found the girl on the set ready to distribute coins and paper towels, but especially to masturbate and suck cocks waiting to cum on the protagonists of the day.
Let's be clear: the fluffer is an important profession on a porn set, particularly for gangbang and bukkake movies, and they get our maximum respect. Alexandra seems capable, available, and seems to have found her niche in this noble profession. No doubt there are many more GGG fluffer girls yet to be discovered, destined to remain anonymous, hidden behind the cameras.
Unfortunately, as Kathy and Elenilda (both being feature ggg models and fluffers alike), Alessandra has lost her job when John Thompson left Munchen for Berlin.
Pornstarchive hopes that Alexandra will soon find another beautiful job!
In the photos above appear Tosca, Kathy, Jessy, Elenilda, another studio assistant and Cyndi.
In the pictures below, Alexandra appears with Linda, Gina, Vivian, Viktoria Goo and Melanie Moon, during work breaks in the dressing room.
GD Star Rating
loading...
GD Star Rating
loading...
GGG Fluffers - Alexandra (Fluffer)

,